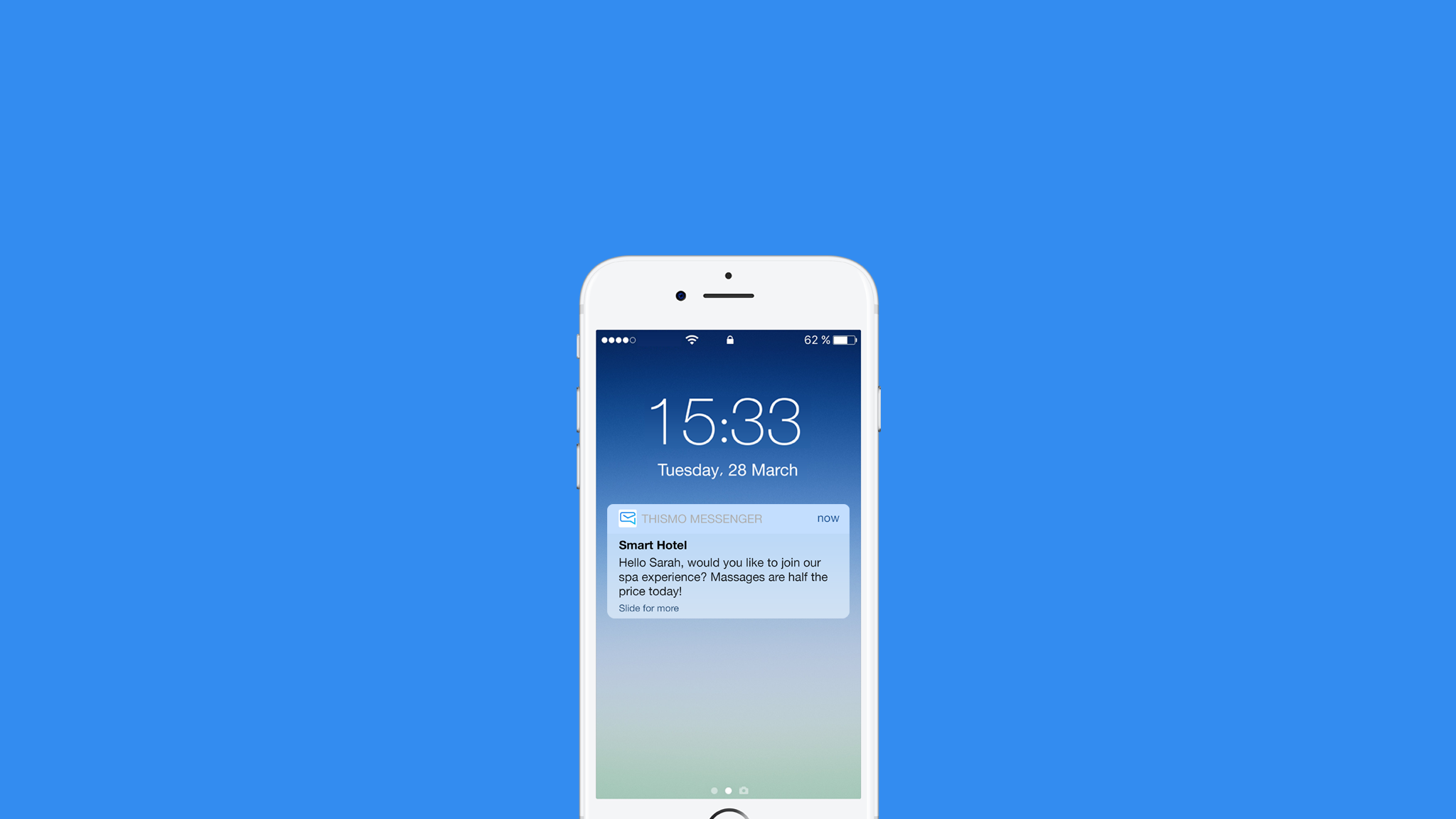 reach your guests
on their phone.
Why use thismo messenger for Hotel & Travel
Always reach your guests
Reach guests directly on their phone with notifications! Make special offers and ask for Feedback at any time: Before, during and after the stay.
Save money with messaging
Using thismo messenger reduces costs for guest service and integration. There's no need to develop an own app: The thismo app offers all important features.
Better than phone calls
Phone calls are time consuming, just like e-mails. Messaging takes a lot less time: One assistant could handle up to six guests at once!
When to use Messaging for Hotel & Travel?
Special offers for guests
Ask for feedback
Provide sightseeing and travel advice
Accept room service orders
Offer free capacity
Take care of individual service requests
Respond to questions after booking
Handle booking requests
Let your customers message you with thismo
Better than live chat
The benefit of thismo messenger is that the conversation history is always available, so you won't lose any context.
Connect fast
The connection works easily with a web link. One click and the conversation starts.
Ensure privacy
Customers don't have to share their phone number. The registration works via E-Mail or Social Login.
For all guests
Start thismo messenger browser based or with an app.
How thismo messenger can get used for hotel and travel
Easy to integrate
Add thismo to your website and app
Connect with chatbots
Multi channels
Talk on multiple channels like SMS, Facebook, …
Works instantly
No setup required
Hosted in Germany