ask for appointments, bookings, service, jobs, ...
Download and signup
Download thismo messenger app and easily signup with your mobile number, email, Facebook or Google Login
Drop them a message
If you look for an appointment, want to place an order, make a booking, ask for a job – just drop a message and it's done.
Get response notifications
Get responses to your requests pushed directly to your phone.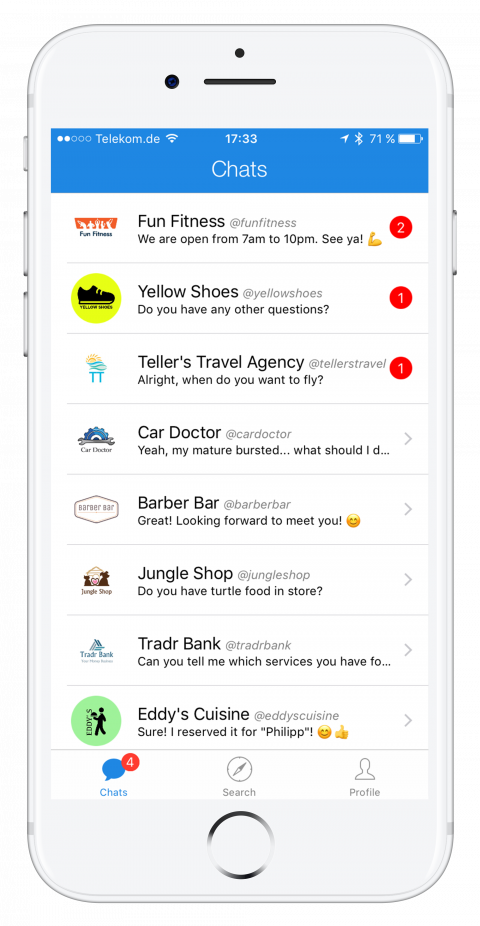 Keep your privacy
thismo messenger does not provide anyone your personal contact data like email address or phone number. We keep your privacy!
Search for a business
No need to mess up your phone book with business entries to message them. Just look them up in the app them and message!
See whole conversation
Always see all your messages exchanged with a business. No need to search within a crowded inbox for specific mails.
Search for businesses
With thismo messenger you can easily search for businesses you'd like to contact. Open the app and click on "search" to discover many various business areas. Select the business you are looking for and find the right in your surroundings.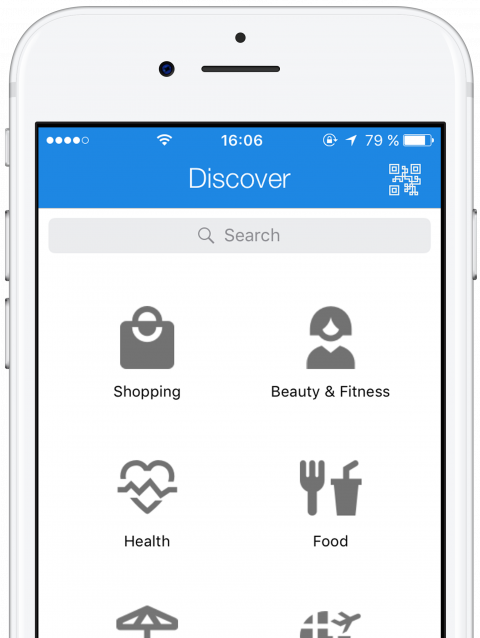 Message restaurants, shops and hotels
With thismo messenger you are able to contact different businesses. Order a table, ask for the new shoes in your favorite shop or book a spa treatment for the afternoon from your hotel room – via messaging! Select the company and just drop a message. The conversation history will be saved so you can always get back to the last conversation status without losing context.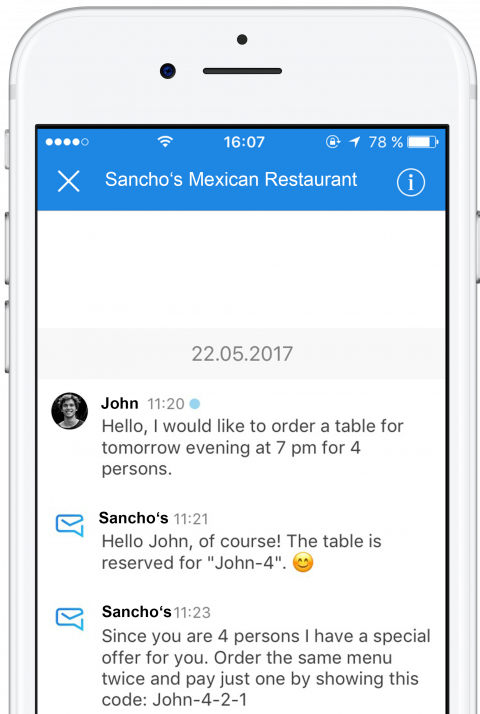 Apply for jobs or courses
With messaging everything is possible. You can even apply for jobs or any courses. Just write your message, upload your CV and responses to your requests pushed directly to your phone.